Skills required of a content creator
The 2020s will require content providers to have more than just the basic expertise.
The 1st newsletter of 2020 (and a new decade) is a good time as any to look into the rearview mirror. And to do a little crystal ball gazing.
The last decade saw content and content creators undergoing a metamorphosis. There's no doubt that the role of a content creator has undergone a sea-change. In fact, the definition of content itself took on a new meaning in the decade that's gone by. The transformation is still on.
Content creators are forced to wear many hats today because a lot is expected of them. If you are one of those who resists change, or does not believe in multi-tasking, then you need to jump ship. Now.
A content provider comes equipped with two kinds of skill sets. (A) Basic or mandatory, and, for lack of a better word, (B) Add-on. We all know what the basic requirements of a content provider are: ability to produce a well-written copy/script, more than average knowledge of grammar, research capabilities, editing skills, and so on and so forth.
Once you are past all that, come the add-ons. This is where we will do a bit of foretelling in this newsletter.
To start off, (B) without (A) will not work. So, at the risk of repetition, brush up your basic skills. If some of them are missing, learn, or jump ship. Now.
Standing on the cusp of a new decade, the add-on skills required of a content creator will largely revolve around two disciplines — technology and marketing. In previous newsletters, I've emphasized the fact that a well-rounded content creator must also learn the essence of marketing to pull away from the others in the race. This applies to almost any form of content — journalism, fiction, non-fiction, videos, and so on. The beating of the jungle drums is a must to be heard.
While marketing is somewhat easier to learn, it's the other add-on skill that can prove to be trouble-some for content creators, and that is, technology. At both junctures, a content creator from yesteryears would have remarked, "Not my job", and rightly so. Today, he/she can only ignore them at his/her peril.
Subscribers of this newsletter are aware of the kind of digital marketing required of a content creator. Starts from social media and goes on to email marketing, posting on forums, and so on.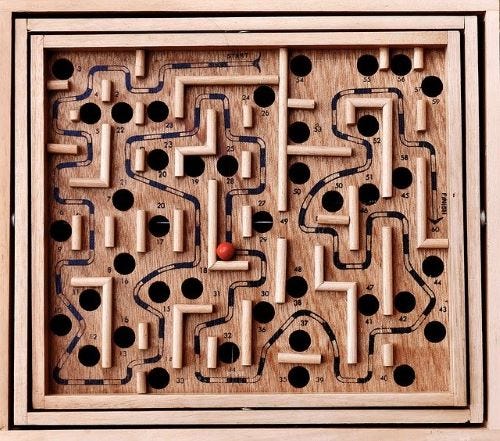 So let's focus on the tech skills that is required of a content creator, as the world moves into the next decade.
For a content creator, technology comes in two forms — the hygiene one (essential) and the non-obligatory ones. There was a time when the only "tech" knowledge a content provider had to possess was — Microsoft Office, and basic computing knowledge. That's just not enough, anymore.
Tech skills required of a content creator
Given below are some tech skills that are expected of a content creator. I have marked each with either an A or a B for easy reference, where A denotes mandatory while B stands for, "great if you have these, too".
For starters, a writer must know WordPress basics. With over 60% of global sites now running on this content management system (CMS), knowledge of WP is critical. (A)

The use of WP stands almost at par with knowing how to create a YouTube account and uploading videos to it. That's an (A) once again, though mind you, how to create videos right now is a (B)

Along with that, it would be of help if the content provider knows the basics of HTML. This requirement falls under the non-obligatory category but knowing a little bit of code helps when you need to tweak an image or add color to text. (B)

Knowing how to use an online graphic-design tool falls in the "essential" category. Most work on the same WYSIWYG principle so if you can handle one, you can handle most. (A)

Surprisingly, understanding how to use Google Drive is high on the list. There are many content creators out there who lack this skill. This falls in the "hygiene" class. (A)

A content provider must have basic photo editing skills. For this, he/she must know how to handle an image editing software. With every article an image or graphics is now mandatory if it has to resonate. (A)

Video (not YouTube) is another area which a content provider needs to pay attention to since this form has started to play a big role in story-telling. Thankfully, there are a quite a number of video creation platforms out there. Again, most work on the same philosophy, so learning any one is enough. This, however, for now, falls under the non-essential skills' category. (B)

GIF creation: Like it or not, GIFs have become part of almost everybody's lives. Though not an essential, knowing how to create GIFs using any of the handy creator tools will only add value to your content prowess. (B)

Because content is no longer a lone-wolf profession, and because creators increasingly find themselves a part of bigger teams that include marketing, sales and tech, a content developer must know how to handle some of the popular team communication tools and team collaboration tools. (A)

Basic SEO: again a "must" skill. Nobody expects the content creator to do the job of an SEO expert but the former should be aware of issues such as keywords, hashtags, search intent, and so on, while creating the piece of content. (A)

Data: For a certain category of the content community like journalists, relying on data for their reports has become almost mandatory. Thus, knowing how to source data, and interpreting dashboards, and using the results to put forth a point of view is a knack that these chaps must acquire. (A) Even for those creators where such reliance on data is not required, quoting statistics is always a plus, never negative, so might as well get on the bandwagon. (B)

RoI, that acronym that marketers so rather love, and content providers so hate, is something that a content creator needs to get used to. After all, clients do want a return on their investments, something that is tangible and can be measured in the form of metrics. There are always experts around who will be tracking the popularity/strike rate of your content as it makes its way around the community or marketplace, but will not hurt if the content creator himself knows the bare basics of measurement, and how to use software in this area of expertise. (B)
The takeaway
The above list is in no way exhaustive. There could even be a debate on the mandatory/non-mandatory skills required. But it is clear that the World Wide Web and digital technology has changed the profile of a content creator. Content providers today do not remotely resemble their counterparts from the pre-90s era. As the world moves into the 2020s, who knows what more shall be required of them. Maybe, those skills marked "B" today will eventually move into the "A" category? Maybe, they shall be required to learn even more tech like machine learning or NLP as they get easier to understand and use? Remember, it is no longer about just content but ConTech.